Waxing
If you are interested in maintaining soft and smooth skin across your entire body, you won't be able to avoid professional hair removal. At our beauty and nail studio in Berne we offer waxing and sugaring for men and women. Since we are highly experienced in this work, we are able to offer this service across all areas of your body.
The most popular areas for hair removal requests from our customers include:
Around the mouth
Around the cheek bones
The chin
The back of the neck
Armpits
Along the lower arms
On the chest
The back
On the belly
Around the genital area
On the legs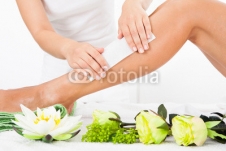 Allow the hair removal specialists to do the job for you!
We get rid of annoying hair. Make an appointment to see us today!