Massage
Our bodies carry a heavy load everyday. Many of us have to sit or move a lot as part of our routine, this is hard on our back, neck and shoulders. It is time to loosen up the tension built up over time. Our massages are the perfect way to deal with this.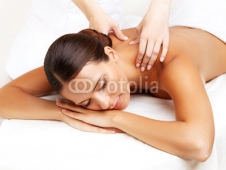 While the classic whole body massage achieves wonders, other types of massages are becoming ever more popular. Thus, the hot stone massage is featured as one of our special offers. The warm stones feel marvelous on the skin, creating a feeling of comfort for the whole body.
Equally, a neck and shoulder massage contributes to a reduction of stress built up over the past few days.
Are you ready for complete relaxation? Then come over!