Eye care
Eyes are the mirror of our soul and one of those parts that make us unique. Beautiful eyes are a literal eye-catcher and something very special.
At our beauty and nail studio we offer a variety of services that highlight the beauty of your eyes.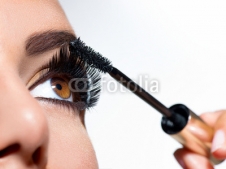 As such, we beautify your brows with tweezers or by threading. We also color your eye lashes and give them a lift treatment. Threading also permits us to remove any impurities around the lips, the chin and the cheek bones.
In addition, we happily apply well balanced cosmetics, allowing your eyes and the entire face to radiate in a fresh glow!
Radiating eyes that entice - we look forward to your call!